Welcome!
We are looking forward to meeting you and working with you. Electrical Engineering (EE) depends heavily on math, so your math placement is important. We require all incoming students to take the Math Placement Test (unless you already have college math credit), to help us place you in the appropriate math class.
Students can get college credit through the AP exams, dual credit, or CLEP tests. For dual credit classes, the credits need to be transferred to NMSU from the college earned (unless it is a campus that is part of the NMSU system – then it's concurrent enrollment). AP exam results also need to be sent to NMSU for the student to get credit for the work. CLEP classes are tests available (for a fee). If the test is passed, the student will receive credit for that course.
A student's first semester depends on the math that the student is ready for. Several first semester scenarios are given under the First Semester Classes. Once you know what math you need to take, you can find the recommended course schedule for that math level.
Incoming students are required to complete an Aggie Welcome and Orientation event before registering for classes, where they can take the Math Placement test, meet with an adviser, go over the curriculum, get registered, and take care of housing, financial aid, and anything else needed!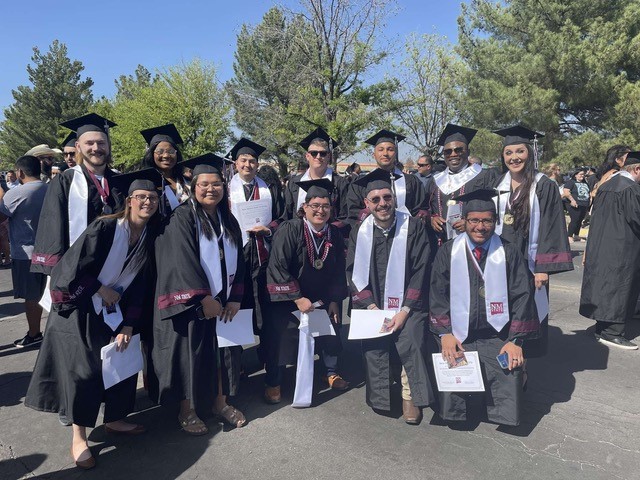 Electrical and Computer Engineering Studies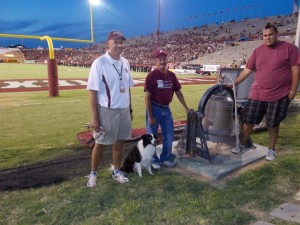 Electrical and computer engineering students at NMSU gain a breadth of knowledge across a range of topics in a hands-on intensive curriculum. The undergraduate program trains students to apply the fundamentals of mathematics and physics and the core areas of computer engineering, circuits, systems, electromagnetics, and electronics to analyze problems and creatively design solutions. Electives are offered to provide an area of specialization, such as Communications and Signal Processing, Computers and Microelectronics, Controls and Power, Electromagnetics and Photonics, and Space systems. Students are well prepared to begin a career or continue their education in a graduate program.
 Computers and Microelectronics

Student will have the opportunity to obtain an in-depth knowledge of digital systems and practical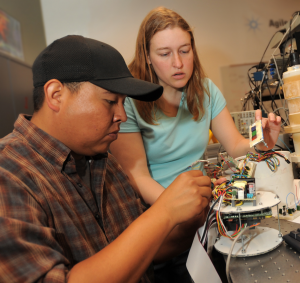 experience in the design, operation, programming, and applications of digital computers. Students could expect to continue on in these areas to develop better and faster computers and interfaces.
C0ommunications and Signal Processing

Students working in this area could possibly work on cell phone design, satellites, sensor design and monitoring, imaging and pattern recognition (from security to medical applications), music (filtering signals, processing signals), any type of transmission (communication) from one place to another, noise reduction, analysis of signals.
Power and Control
Students in this area could expect to work in the generation, distribution and monitoring of systems which deliver power to consumers. Work in the control systems area provides the student with a background in modeling, analysis, design, simulation, and control of complex systems.
Photonics and Electromagnetics
Students could expect to work with lasers and laser applications including communications, imaging systems, and optical sensors. Students may also study electromagnetic fields, wave propagation, antennas, waveguides, transmission lines, lasers, and optics.